 Create a new brooch within 4 days!
At the marathon, you will understand the intricacies of the process and create a brooch from the sketch and transfer of the picture to the processing of embroidery and the design of the inside out. We will show you how to work with sequins, beads, floss, rhinestones, tough chandelier and beads. See how to embroider some elements with a Luneville crochet and a needle.

Day 1
Stamping the fabric, transferring the pattern to the fabric and selecting materials. We show how to solder the fabric. We will discuss how to transfer a drawing to a fabric, where to get ideas and sketches for embroidery, how to choose a material. Let's start embroidering the wings with sequins.
Day 2
We modify the wings with sequins and floss. We show how to sew sequins and beads, we will work with a needle and a Luneville hook.
Day 3
Decorate and sew the little body and antennae. We'll work with a hard channel. See how to sew rhinestones and beads.
Day 4
The wrong side of the brooch. We will tell you what kinds of inside are there, what materials you can make it, and what should be taken into account when creating the wrong side of the product.
After purchasing the marathon, you will have access to the videos for another 2 months.
Join the marathon right now!
Author and teacher of the online course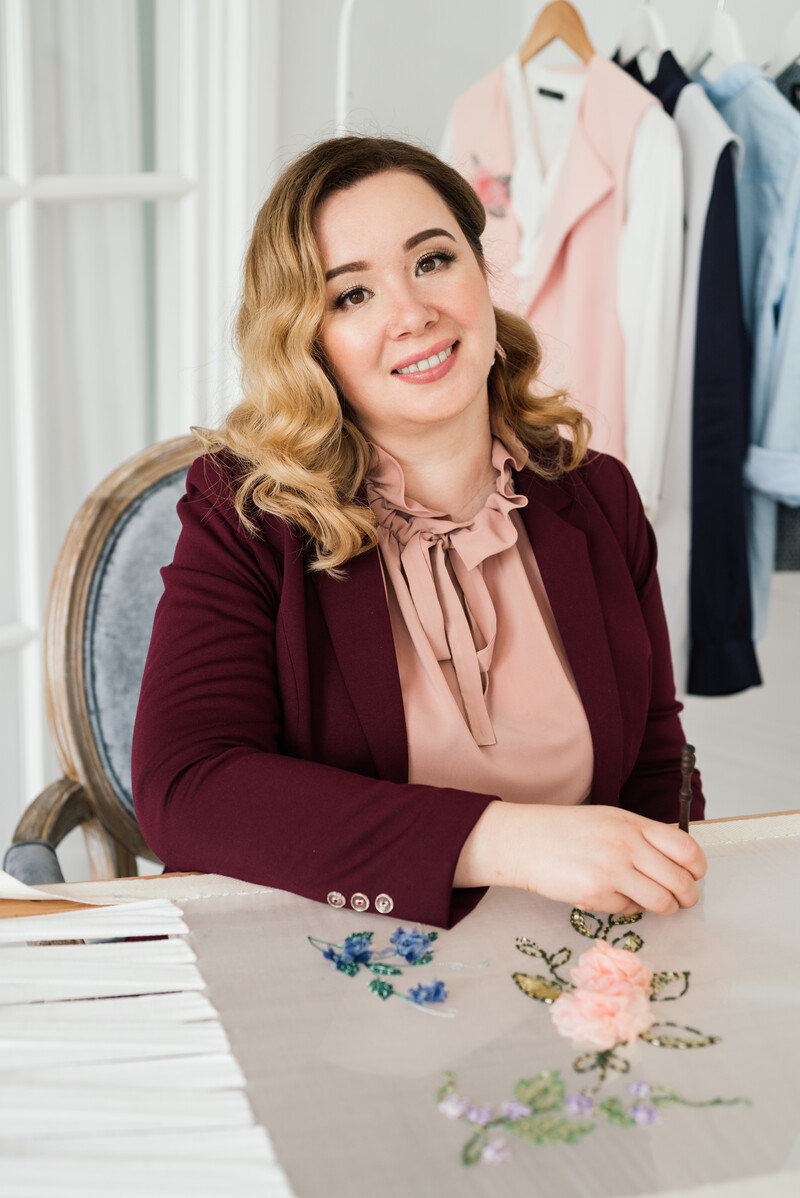 Evgenia Vasilyeva

master teacher with over 20 years of experience in embroidery and teaching
tireless polyglot needlework techniques of embroidery
successful embroidery designer
patient teacher and mentor
This is what our students wrote about the marathon:
If you want to pay by card, then we accept payment only in rubles. You can pay with your card from any country.
If you want to pay in dollars, then you can pay through PayPal. To pay, you need to enter your details and click pay.
After creating an order, choose a convenient payment method and pay.
You will recieve links to lesson at your mail after the payment.